Sadie's Easter Dress
My first smocked dress! The top and bottom row are cable stitches, with the rest wave stitches worked in a diamond pattern. One of the sleeves gave me a hard time but it looks fine when it's on her. I'm not sure if you can tell, but the pink fabric has white flowers on it.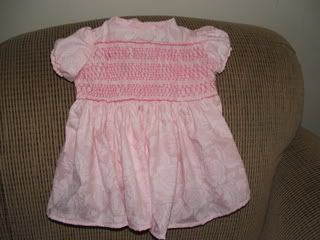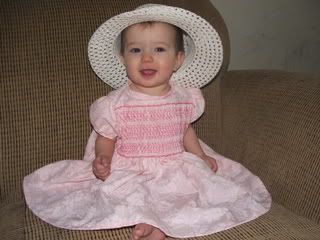 The pleating isn't wavy like that, must be the way it was laying but I really don't feel like dragging the camera out again for a better picture. Also the blue dot is on the camera lens, not the dress.